Colorado is steadily increasing the number of homeowners in the state. The awe-inspiring natural beauty, clear air, clean water, and energetic lifestyle lure people to stay forever. It's essential to consider certain aspects of Colorado life before making the move, to assure it is as joyous as possible. Consider learning more about Cherry Hills Village real estate and the areas surrounding.
Daily life in Colorado is full of energy and zest
The first tip for relocating to Colorado is simply: Get Active! The gorgeous mountain landscapes are perfect opportunities for hiking, skiing, biking, camping, or whatever your preference for appreciating nature is. Citizens of Colorado are fortunate to have
Rocky Mountain National Park
in their "backyard," as it is just a couple of hours from Greenwood Village. (Check out Greenwood Village homes for sale). This national park is one of the most famous in America and worldwide. It has been preserved for over 100 years. National Geographic named this a top vacation destination in 2014 for global travelers. The 355 miles of hiking trails, 77 mountains taller than 12,000 feet, 415 square miles of mountain beauty, and limitless choices for outdoor activity helped this natural wonder earn its recognition. After checking out moose, deer, and all of the Rockies' wonders of nature, this park has more incredible activities to partake in. There are 260 miles of trails available for horseback riding, with the choice between two stables: Glacier Creek Stables and Marine Park Stables. Fishing and hunting are popular pastimes in the Rocky Mountains. Trail Ridge Road, Old Fall River Road, and Highway 36 are fantastic places to go for an enchanting journey in the car. It's no wonder 4.5 million people flock to this notable sanctuary every year.
Pack your fuzzy sweater and other winter gear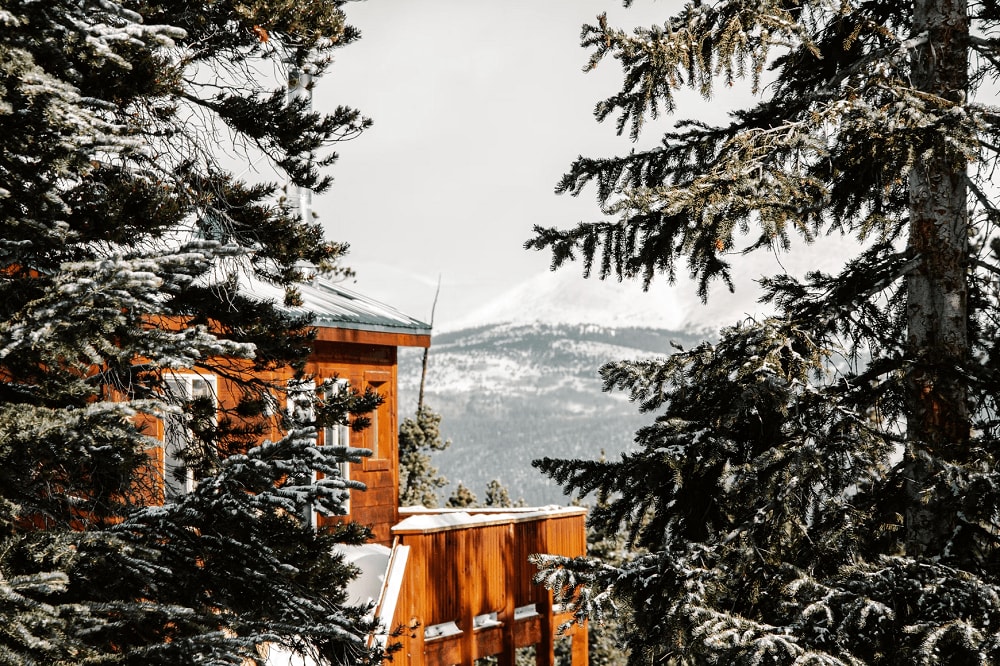 As breathtaking mountaintops make up most of Colorado's terrain, the state has unique weather and climate. In a word, COLD, cold, cold. Fight the freeze with a stockpile of fuzzy socks, sweaters, winter jackets, and other winter wear! Plus, Cherry Hills Village real estate is just an hour and a half away from the renowned Winter Park.
Be... Boutique
in Winter Park is a chic shop with great finds for any season, but their winter line is lovely. Accent some designer boots with their cozy crocheted leg warmers. Keep your head warm in the frigid temperatures with some colorful fleece-lined "fur beanies." These fantastic knitted hats come in a brilliant variety of bright and subtle tones and an adorable furry "poof" on the top. Be…Boutique's distinctive selection is more than just winter fashion. They also have clothing and handbags for any season, bath bombs and other beauty supplies, and much more. The store's history is touching, too. Gosia Rafacz named the store after her sister Beata, who died in 2004. Gosia hopes the store will motivate people to "Be who they want to be."
Practice the high life before getting ambitious
The magnificent Colorado mountains can stand as high as 14,000-plus feet. Daring hikers can get ambitious and brave these heights without awareness of altitude mountain sickness, which can start with headache and nausea and lead to more life-threatening issues, such as the inability to breathe. One great way to avoid such trauma is to train your body by gradually experiencing higher and higher altitudes. You will have plenty of opportunities to explore and enjoy the mountains when you find Greenwood Village homes for sale just a little over an hour away. Greenwood Village is also home to the
Marjorie Perry Nature Preserve
, 59 acres of natural vegetation and wildlife. It is surrounded by the High Line Canal, the premiere trail network in Colorado.
Craft beer production is a revered part of Colorado's history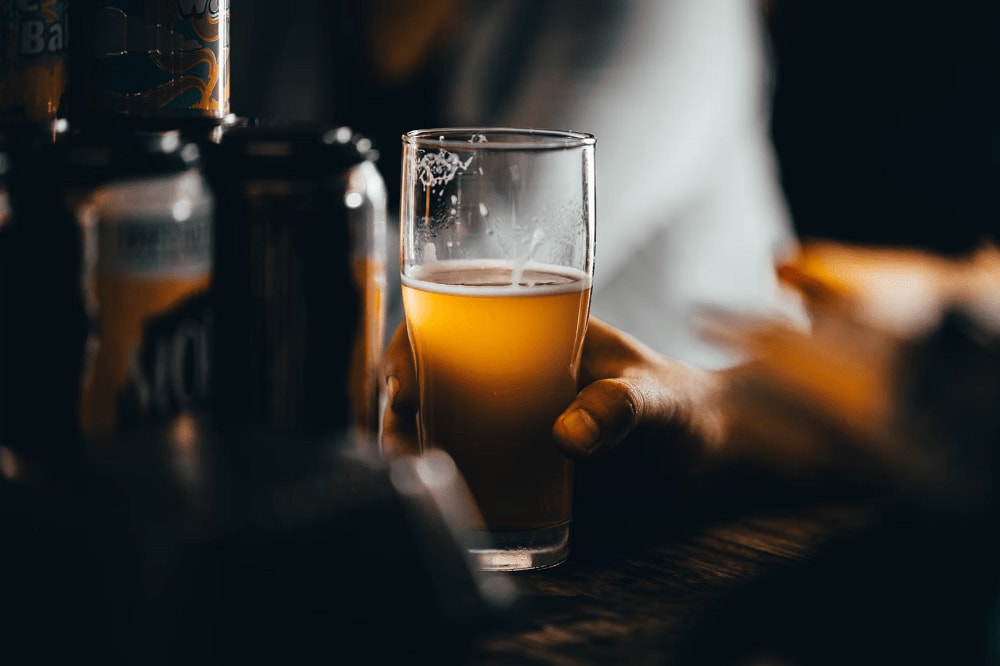 Colorado is enthusiastic about craft beer. They even have a
Craft Beer Club
and the
Colorado Brewers Guild
. The jubilance surrounding this beverage was born in the state's ability to overcome trials during the prohibition. While the Centennial State outlawed alcohol four years earlier than the rest of the globe, it redeemed its reputation in 1978 by opening
Boulder Beer
, the first Colorado craft brewery. This lager producer is still in action today, with a new image and trademark after briefly closing in 2019. They have different signature spirits for the taking, including Mojo, Hazed and Infused, and Bubbly By Nature. Their identity reflects Boulder traditions of the "hippy" mindset and Colorado's "outdoorsy" pastimes. However, they welcome all patrons and even include "East Meets West" as part of their soul, and they are just 45 minutes from Cherry Hills Village real estate.
A unique spa includes craft beer in their wellness program
The passion for craft beer spills into unlikely places such as
Best Day Spa and Craft Beer
in Denver, less than 30 minutes from Greenwood Village homes for sale. Spas are famous in this state, as the cold Colorado air can be harsh on one's skin. Everyone has felt the effects of surviving a long winter when frigid wind or indoor heating dried out your face. Coloradans combat this aggravating phenomenon at Best Day. This sole combination of spa and taproom offers patrons the combination of Spa Treatment with "Beer Therapy." At this incredible wellness center, it's common to see people rejuvenating their skin in the sauna with a beer in hand. The Beer Bath, Zero Gravity Massage, and Infrared Sauna are also wonderful options. Those who prefer wine, cider, or even non-alcoholic beverages are in luck, as these are also available. Relaxation is paramount at The Beer Spa.
Colorado's fascinating history and culture are respected
While Colorado is first thought of for its outdoor allure and athletic lifestyle, its history and culture are also rich. Cherry Hills Village real estate is less than 30 minutes from the Denver metropolitan area and its fabulous array of museums. The History Colorado Center tells the story of the rise of the American West and the history of Colorado. The Denver Art Museum is one of the largest in the country, and there is the Museum of Contemporary Art. The Denver Museum of Nature and Science has a planetarium, Egyptian mummies, and life-size animal dioramas from around the world. The
Children's Museum of Denver at Marsico Campus
has 20 exhibits spread across its nine-acre campus, making it a haven for families and an enriching experience for children. The Molly Brown House is the famous home of "The Unsinkable Molly Brown."
Athletics are exalted in Colorado
Coloradans are fanatic about their sports.
Empower Field at Mile High
, the Denver Broncos' stadium, impresses fans with its size and energy. Along with the usual football schedule, this venue also holds remarkable events such as the Global Dance Festival and concerts with musical acts such as Red Hot Chili Peppers, The Weeknd, and Kenny Chesney. The proximity of Greenwood Village homes for sale provides ample opportunity to catch every game and concert. The design of the Mile High Stadium is spectacular, as it reflects the Rocky Mountains to the West and the Denver Skyline to the East. The thrill of fanfare is easy to absorb during games, as the venue can seat 76,125 fans inside the 1.8 million-square-foot arena.
Red Rocks Amphitheatre's astonishing sight and sound experience surpasses the imagination
Music lovers will find paradise at
Red Rocks Amphitheatre
, and it is only 30 minutes from Cherry Hills Village real estate. This divine concert venue is set within the Park of the Red Rocks, an unmatched natural wonder. They have received this name due to their fiercely red hue. The rocks stand hundreds of feet high and have incredible shapes. Architect Burnham Hoyt produced an amphitheater that is magnificent yet does not tarnish the natural landscape. Countless beloved musical artists frequent this venue, including Bonnie Raitt, Steve Miller, and Train. Dave Matthews Band produced a Live Album of their concert here, Live at Red Rocks. With the captivating view of these rouge monoliths and the encompassing musical ambient created by this structure, it's no wonder this venue's calendar is always full.
Dogs are Coloradans too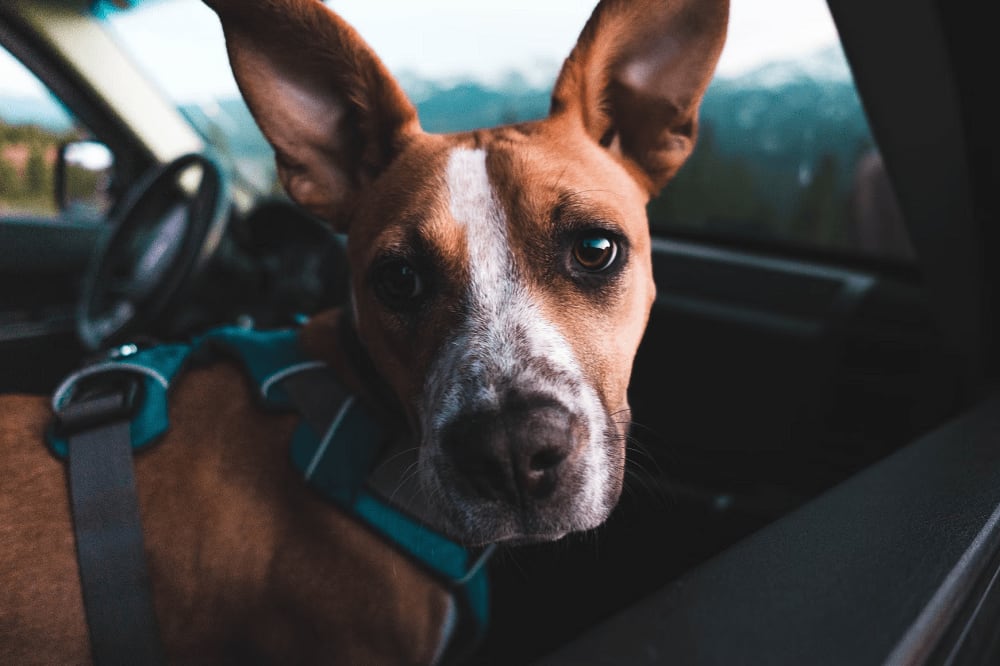 Pets are beloved in the state of Colorado. Dogs are among the favorite companions here, as evidenced by the multitude of dog parks and pet-friendly venues. Near Greenwood Village homes for sale, there are many restaurants where you can bring your dog, like the Early Bird, Bad Daddy's Burger Bar, and Smashburger. Cherry Creek Marina also allows pets, provided they stay on a leash. The Highlands Ranch Community Association's Family Bike and Pet Parade is a spectacular July Fourth event. This
Parade
, just 20 minutes from Greenwood Village, welcomes pet owners to dress up their pets in patriotic garb. Expect cuteness overload after viewing canines with red, white, and blue-collar bandanas, American-colored fur, and even some dogs pulling little wagons adorned with patriotic flags and bows. Mix these expertly fashioned animals with festive bikes, golf carts, scooters, and more, and this July Fourth event is more spectacular than the fireworks. The parade route starts at Kaiser Permanente and runs along West Highlands Ranch Parkway.
Seize the memories with grand mountain backgrounds
With some of the most magnificent natural beauty in the country, the opportunities for stellar photography are instinctive. The pristine mountain backdrop under the pure sky is the perfect setting for a bride and groom's album. Children romping about in a flowery Colorado meadow with loving parents looking on is masterful photography. The Cherry Creek State Park, near Cherry Hills Village real estate, is an 880-acre reservoir with a marina and yacht club. There is a large beach area for swimming and 35 miles of trails to explore. Coloradans should grab the opportunity for incredible escapes into the beautiful natural surroundings the state has to offer.
Look for Cherry Hills Village real estate
Contact me, Allie Yates, your experienced
real estate agent
, for expert advice on finding a gorgeous Colorado home.